Welcome to the Alumni Family!
Download the CFCC Leads! App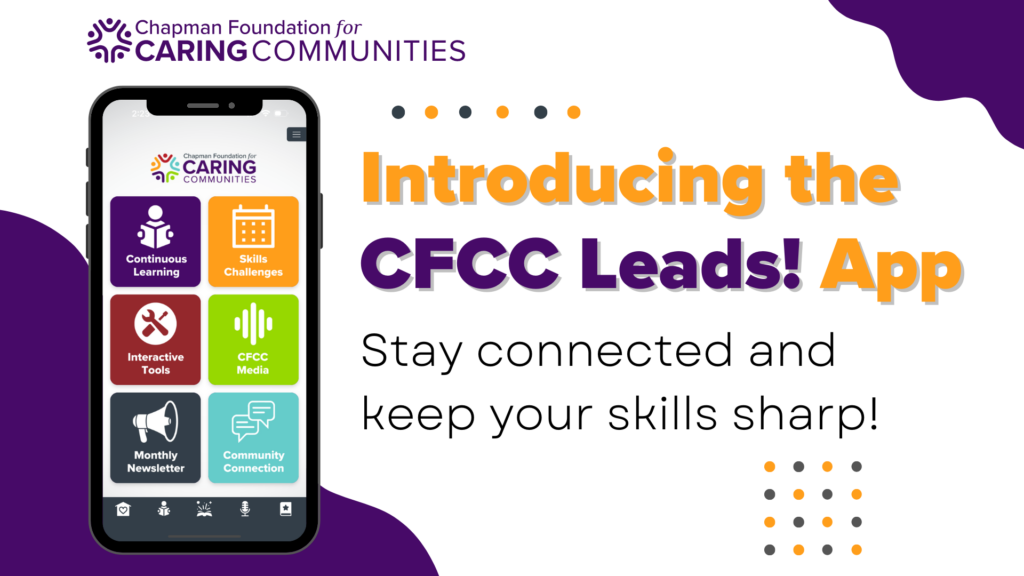 Click this button from your mobile device to download the CFCC Leads App!
The Chapman Foundation for Caring Communities offers the CFCC Leads! app to alumni of Our Community Listens. This app provides the tools alumni need to stay engaged and excited about their learning journey. Included in the app are continuous learning opportunities, skill challenges, news, daily celebrations and encouragement, and access to all CFCC media, including videos, podcasts, on-demand courses, and more. Additionally, the CFCC Leads! app provides access to informational resources and support for alumni, including guidance on setting personal and professional goals and learning new skills.
Claim Your Alumni Badge!
Enroll in Our Monthly Newsletter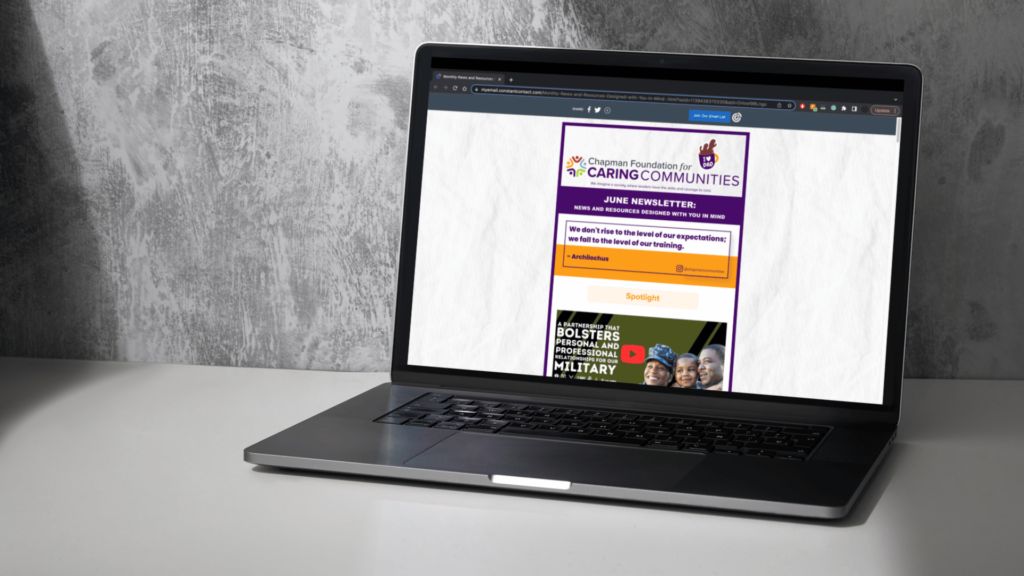 We are curating easy-to-consume content that's sure to improve your life and others!
By submitting this form, you are consenting to receive marketing emails from the Chapman Foundation for Caring Communities. You can revoke your consent to receive emails at any time by using the SafeUnsubscribe® link, found at the bottom of every email.
To enroll, fill out the following form.
Podcasts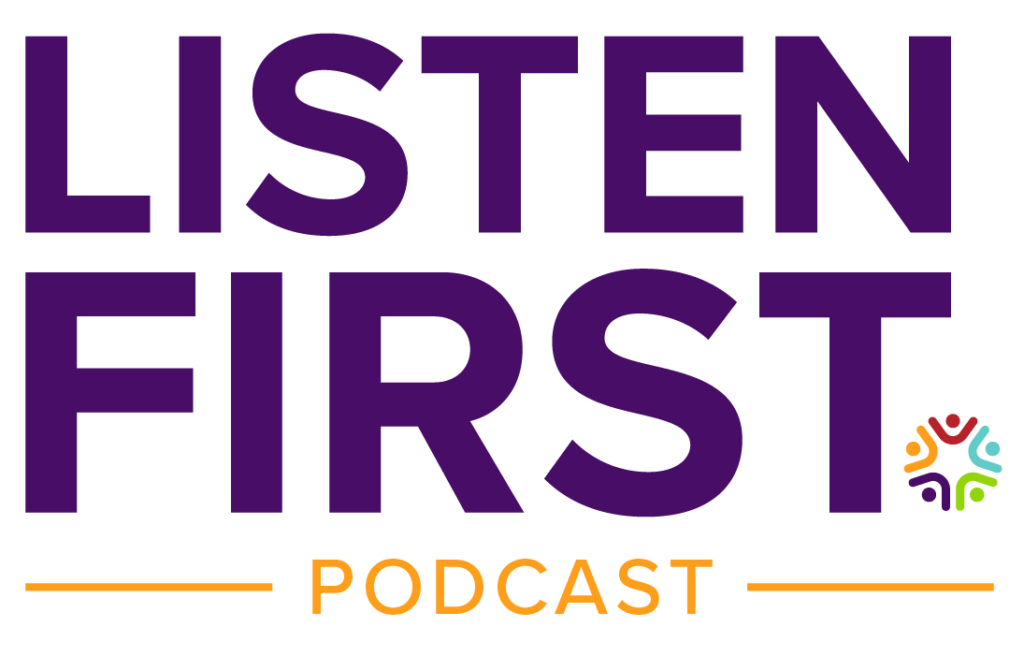 Listen First Podcast: Subscribe to our podcast to be sure you never miss an episode. Click here to view each episode on our website.
On the Listen First Podcast, you'll join host Adam Salgat as he connects with an array of fascinating guests from varied backgrounds and
perspectives to explore how we can build better relationships both in our professional lives as well as our personal ones. Tune in for insight
on mastering skills like active listening, understanding behavioral tendencies, appreciating personality diversity, and conflict resolution.
Reviews and Stories
But don't take our word for it, see what these participants had to say.
"This program changed the way I approach everything – from my marriage, to my parenting, to other relationships, to the way I lead. Amazing content and very well done!"
– Terry Patton
Greater St Louis Chapter Alumnus